Please make sure the contents you provided are true and correct. You will have to take full responsibilities of your information!
Online application Procedures (UESTC only accepts online application. If you have applied online successfully, there's NO NEED to send us the hard copies):
★ STEP 1: Register your account and activate it in http://admission.uestc.edu.cn/; (alternative website for online application: https://uestc.17gz.org/)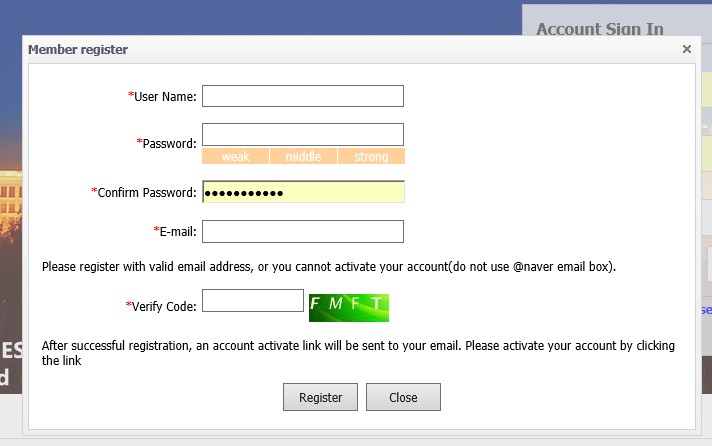 ★ STEP 2: Fill out the application form and submit all required documents and submit your application before the deadline. First click on "ONLINE APPLICATION" → "Application", and choose your program and student type; (Note: If the program and student type is not shown in the list, please double check the scholarship type you choose carefully. Some of the majors / student types are not available for certain types of scholarships.)

(1) Basic Info: Your personal information must be exact the same with the information on your passport.
(2) Study Plan:Please note the University / Organization / Individual that recommends you. If you want to change the program and type of students while applying in the system, please click "Edit Study Plan";
(3) Education & Employment: Please upload the required documents. The maximum size of one document is1M, you can upload at most 3 documents in one section.(Only the Academic Transcripts section is allowed to upload at most 5 documents.) Please do not upload the irrelevant documents in the corresponding section.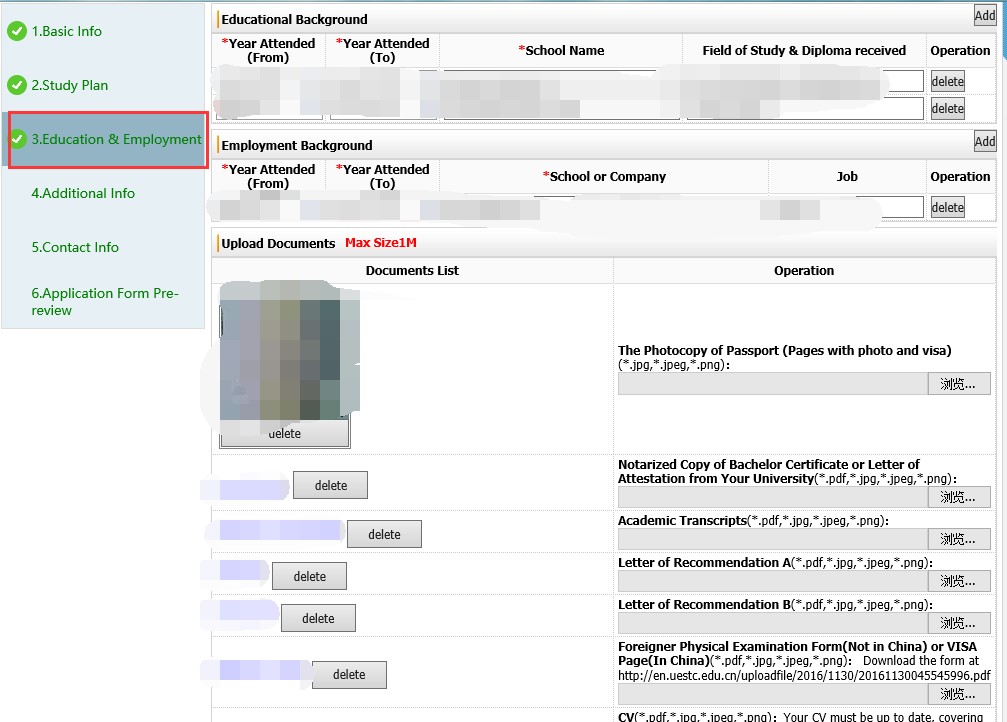 ● The Photocopy of Passport (Valid for at least 12 months from the time of registration)
● Notarized Certificates or Letter of Attestation from Your University / High School
● Certificate of the Language Proficiency (Necessary for non English native speakers)
● Two Academic Recommendation Letter (Graduate students only)
● CV or Personal Statement (Your CV / Personal Statement must be up to date, covering all your experiences, including education and employment experience till now)
● Research Proposal / Study Plan (Graduate students only)
● Financial Statement (Self-sponsored only, preferred)
● CSC Application Form Downloaded after Applying in the CSC Website (CSC applicants only)
● Articles or Papers Written or Published (Graduate students only)
● Others kinds of certificates
(4) Additional Info: Please note the Financial Supporter and Emergency Contact;

(5) Contact Info: About your postal address: Try to confirm with your local DHL service first with the address and zipcode.Please do not write PO Box in the receiver's address, cause DHL cannot deliver to a PO Box.
(6) Application Form Pre-review: Please pre-review your application carefully before you clickSubmit , and note your Application No.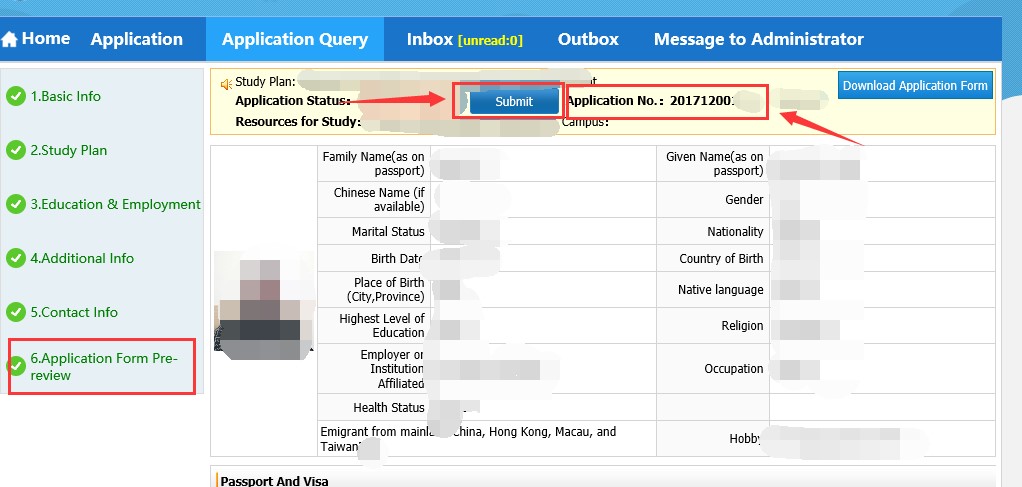 ★ STEP 3: Usually the admission consist of "Initial Review (Documents Review)", "Paying Application Fee" , "Academic Review" and "Conditional Acceptance". Please check your Application Status and Inbox in the online application system regularly, here are the explanation of the different status:
● Filled in:You haven't submitted your application yet, please complete your application and submit.
● In process:You have submitted application, and your application are awaiting the documents review.
● Application Fee to be Paid:You have passed the documents review, and you need to pay the application fee to UESTC bank account, and upload the scan copy of the payment in the online application system.
● Waiting for academic review:Your application are awaiting the academic review.
● Denied by Academic Qualification: Your application fails the academic review.
● Final Result Unreleased: Your application have passed the academic review. You will be accepted if you agree with the conditional acceptance letter sent by the admission@uestc.edu.cn.
● Accepted: You have been accepted by UESTC. Your Visa Application for Study in China (JW201/JW202) and Admission Notice are awaiting processing.
● Rejected: Your application has been rejected by university.
● Please Re-submit: You need to re-submit the supplementary documents as required.
● Admitted: Your JW201/JW202 and admission notice is under processing. We are waiting you to join UESTC!
★ STEP 4: If you pass the Initial Review (Documents Review), your Application Status will be "Application Fee to be Paid", please pay ¥420 (≈ $60) for application fee online. Please click here to read the "★★Clarification on the APPLICATION FEE to UESTC★★ carefully before transferring. After verifying your payment, your Application Status will be changed to "Waiting for academic review".
★ STEP 5: Reply Email to admission@uestc.edu.cn to accept the Conditional Acceptance Notice if you pass the Academic Review.

★ STEP 6: Receive the Admission Letter and JW201/JW202 form by post (EMS / DHL / FedEx).
★ STEP 7: Apply for the student visa (X VISA) to Chinese Embassy or Consulate General with the Admission Letter and JW201/JW202 form.
★ STEP 8: Reserve the dormitory and free airport pickup service in the online application system and prepare to come to China.